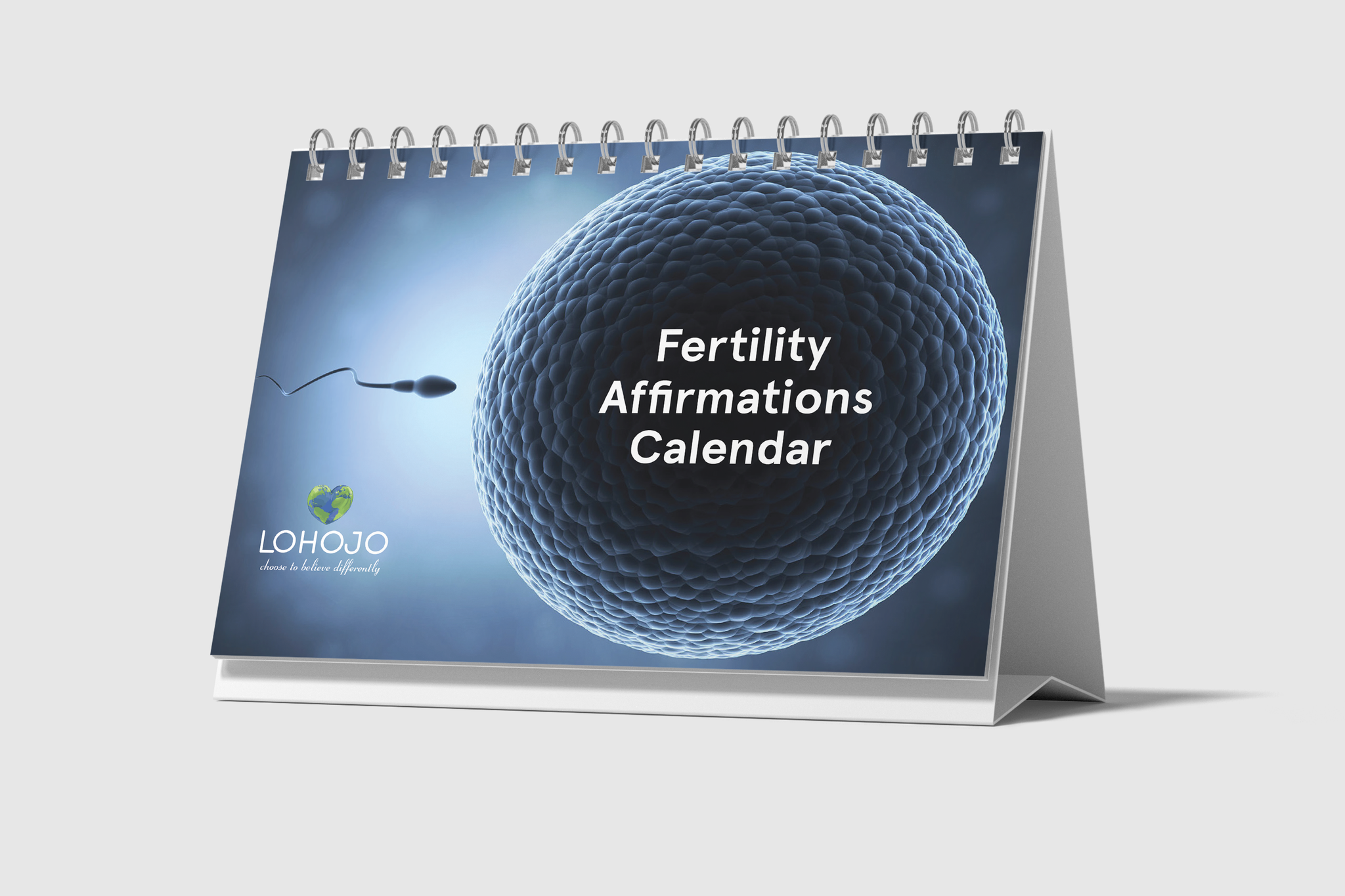 Fertility Affirmations Perpetual Desktop Calendar
$17.00
Achieve your baby dreams with fertility affirmations. This perpetual calendar provides 12 powerful affirmations to encourage you to maintain hope for your desire to have a baby. It is important that you maintain your momentum by marking the completion of your affirmation on the daily habit tracker to track your consistency. 
These calendars with a baby-dust covered background provide space to track routine activities related to your fertility journey such as your menstrual cycle dates, medication regiments, exercise routines as well as planned intercourse. 
As you sit in front of your tracker each day, focus on the words of the affirmation and say them aloud. Visualise these words as a reality for you, your body or your partner. After you've finished, mark the box for that day. At the end of the month, evaluate your progress in achieving your new habit of changing your mindset. Any day verbalising an affirmation is better for your emotional health than a day without verbalising it.  
These one of a kind, positive habit trackers provide affirmations which can help you choose to believe differently to conceive and have a healthy full-term child.
Product details
🌟 Fertility Affirmations in a desktop calendar format, with daily habit tracker for planning, and scheduling your consistency for daily tasks, like saying your affirmations, drinking water, exercising and more. 
🌟 15 pages of blank and easy to complete perpetual calendar pages to start when you are ready. Begin anytime during the year. Each page is filled with a lovely background of ethereal blue and gold glitter streaks of baby dust. One summary page of all the Affirmations. 
🌟 Place it on your desk, your meditation space or bathroom shelving to see it every day. Let the words confirm your truest desires to conceive and have a healthy, full term baby. 
🌟 FSC Certified paper and carbon balanced 
🌟 A5 UK paper size (5.8 x 8.3 in / 148 x 210 mm) 
🌟 Designed and printed in the United Kingdom 🇬🇧